Testimonials

Stephanie Sheng, mother of two, Hong Kong
I have been so fortunate to find Suzanne to capture key moments in the lives of my children. Her professionalism, ease with newborns and toddlers and eye for wonderful family moments has resulted in incredible photographs that are priceless to us. Suzanne is truly a miracle worker as well - she comes to your home and manages to turn your ordinary surroundings into a professional studio backdrop or romantic nature scene. The process could not have been simpler, which is so key when you have just had a baby, are juggling rowdy toddlers or going through a hectic wedding! As repeat customers, we know that capturing these important times is one of the greatest gifts we can give to ourselves.

Tim & Caroline Burns, Hong Kong
It was a pleasure to work with Suzanne as our photographer on our wedding. She is very thorough and puts a lot of thinking and preparation into her work to be able to create the perfect outcome for her clients. She is very easy going and dedicated to creating perfect photos. Suzanne has a great eye for details and shoots the most beautiful pictures. We are very happy to have had her by our side on our wedding and for her to provide us with these beautiful memories from our day. We can definitely recommend her should you be looking for amazing photos for you and your loved ones and we would like to thank Suzanne for her beautiful work.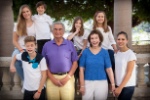 Jodie Strekker, Singapore
Suzanne, I just wanted to thank you from the bottom of my heart for what you have done for our family. Not only did we have the best experience working with you, but we also have the best photos ever taken of our family. It means so much to us, I can barely express. Years ago Melissa organized a shoot while we were in France. We were made to stare into bright sun and my daughter complained that it was too bright and no one listened to her and tried to force her to stare into the sun. She was 5, and she just couldn't do it with her pale blue eyes. She cried and then just shut down and wouldn't pose the rest of the day. The way you are so easy and relaxed was just what we needed. Thank you!!!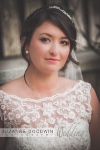 Rachel and Stephen Budd - Hong Kong
Suzanne recently photographed our wedding and from the minute we first contacted her she has been AMAZING ! From meeting up with us months before the day to walking around the peak with us finding cool spots to take some incredible pictures, no question or task was too much trouble. We could not recommend any photographer higher than Suzanne. She was not only our photographer at the wedding but felt like a guest to us. She chatted with our friends and family and took the most natural photos. Thank you so much Suzanne and we can't wait to work with you again in the future !